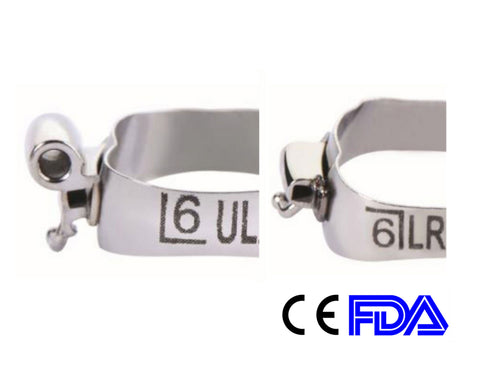 Bands - 1st Molar - Complete Starter Set Roth 22-Slot Nonconvertible With Cleats
Complete Starter set of 1st molar bands. Bands come complete with lingual cleats. Roth prescription, 22-slot,
nonconvertible
tubes. Maxillary bands have double tube (headgear tube and rectangular slot for arch wire). Mandibular bands have single rectangular slot. Total of 400 bands (100/quadrant). 4 bands per size 30 to 42. Includes 4 cases (1 case/quadrant).